This year's 2020 'we're talking health' research talks will once again showcase health researchers from Canterbury and their work. It's an excellent line-up of speakers and topics, and we hope to see you there.
Date:     Wednesday 14 October
Time:     5.30pm-7.30pm  (refreshments from 5pm, talks start at 5.30pm)
Venue:   Manawa Foyer, 276 St Antigua Street, Christchurch OR Online
Oral health in our tamariki; do baby teeth matter?
Professor Philip Schluter
School of Health Sciences, University of Canterbury
There is a common perception that baby teeth don't matter, yet early childhood caries (ECC) can have significant short and long-term consequences to individuals and society at large. Today we live in an increasingly obesogenic environment, with refined sugars freely consumed by many from a young age. Professor Philip Schluter will share details on what's happening to our children's teeth right here, right now.
Building a healthy brain.
Professor Julia Rucklidge
Department of Psychology, University of Canterbury
Professor Julia Rucklidge will discuss the relevance of nutrients to the brain, what impact available nutrients may have on the brain (such as eating poor quality food or food grown in mineral depleted soil), and the role of nutrition in developing resilience to mental health challenges.
"Not another Katrina". Managing vulnerable communities following a disaster.
Becky Hickmott
Nurse Manager Workforce Development, Canterbury District Health Board
Natural disasters have a significant impact on communities, especially vulnerable communities who have the least ability to prepare or respond to a disaster. Becky Hickmott will discuss how the experiences of those working in Interagency Emergency Response Teams (IERTs) immediately following the Canterbury earthquakes has revealed key perspectives on communication in disaster responses.
Making a real and meaningful impact in healthcare research
Dr Martin Than
Department of Emergency Medicine, Canterbury District Health Board
Dr Martin Than will discuss linking traditional research approaches to knowledge translation and looking to the future, how IT and data analytics can change health research.
Mood disorders, memory and the brain.
Professor Richard Porter
Department of Psychological Medicine, University of Otago Christchurch
Professor Richard Porter will share details of treatments to help memory difficulties in people with severe mood disorders such as depression and bipolar disorder.
Bringing gout out
Professor Lisa Stamp
Department of Medicine,  University of Otago Christchurch
Gout is a common, crippling and extremely painful form of arthritis. Professor Lisa Stamp will discuss the need to destigmatise and de-bunk the myths of gout while sharing details on the impact of diet, alternative therapies and medication dosage on gout, and better ways to manage the condition.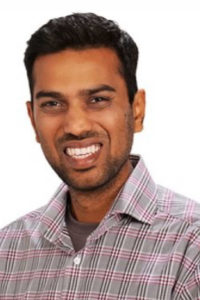 Spinal manipulation; more than just a click.
Dr Kesava Kovanur Sampath
Department of Nursing, Midwifery and Allied Health (Osteopathy), Ara Institute of Canterbury
Dr Kesava Kovanur Sampath will share details of a research project on the management of chronic musculoskeletal pain through manual therapy and the mechanisms through which this works, specifically the neuro-endocrinal effects of thoracic spine manipulation.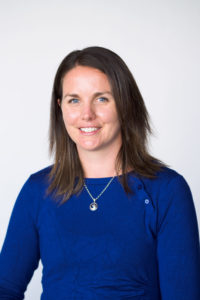 Making the decision to use water immersion in complex pregnancy.
Kelly Kara
Department of Nursing, Midwifery and Allied Health (Midwifery), Ara Institute of Canterbury
Risk is personal, where women and health professionals assess risk in different ways. Kelly Kara's research explores the experiences of women with high risk/complex pregnancies who use water immersion during their labours and births in a hospital setting. Kelly will discuss what influences, facilitates and impacts upon this decision, which often sits outside policies and guidelines.