Our People
The Research for Children Aotearoa collaborative brings together established Research Institutes, organisations, and communities to advance equitable, innovative, world-leading research for children. Proudly supported by Te Papa Hauora, this collaborative fosters research excellence across disciplines to strengthen impact across clinical, medical, sociological, and educational domains.
Peter Townsend
Peter Townsend is the independent chair of Te Papa Hauora, a unique collection of stakeholders involved in health education, research and innovation in Canterbury and a dedicated physical area of Christchurch city. Te Papa Hauora is overseeing the Research for Children Aotearoa collaboration to help 'supercharge' the activities of the researchers and community groups involved and striving to make a difference for our children/tamariki/rangatahi and their families.
"Te Papa Hauora is strongly supportive of Research for Children Aotearoa. We already have researchers from Canterbury and Otago working together and we see Te Papa Hauora acting as an umbrella to further co-ordinate research and get better outcomes for our children."
Our Stories
Researcher studying disease identified by World Health Organization as an 'emerging threat' to children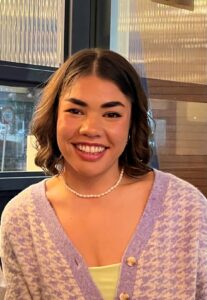 Samoan medical student Taliah Su'a understands the harsh reality of a diagnosis of rheumatic fever. Her aunt contracted the highly infectious disease and required intensive, ongoing drug treatment and surgery to replace the damaged valves of her heart.
Su'a is also keen to play her part in addressing inequities in health care so jumped at the opportunity to study rheumatic fever and identify ways to improve care for patients in Canterbury.
"This is a really meaningful project for me. It feels good to be doing it and hopefully making a difference, particularly for Pasifika and Māori communities and those living in overcrowded and more deprived households who have higher rates of this disease."
With support from Research for Children Aoteaora, Pasifika Medical Association Group and Te Papa Hauora, Su'a will spend a year reviewing a decade's worth of (not personally identifiable) clinical data from Canterbury patients to understand factors such as demographics of patients and treatment outcomes. She will also interview families who have dealt with the disease on their perspectives of care.
A recent paper by leading New Zealand infectious diseases specialists identified the bacteria that causes rheumatic fever (Group A streptococcus (GAS)) as an emerging threat to children in Aotearoa. The World Health Organization (WHO) identified numerous high-income countries reporting increased cases of GAS-related diseases and New Zealand will likely follow this trend – with numbers have already risen over the past decade. The majority of rheumatic fever cases occur in children aged under 10.
Su'a says there is a gap in knowledge about how the disease presents in communities in the South Island, which is likely to be different from the North.
The ultimate aim of the University of Otago student's one-year Honours degree project is to better understand the disease in the context of Canterbury and identify ways to improve care.
Su'a says patients diagnosed with rheumatic fever typically require specialist care and treatment spanning many years. There is no one test to diagnose the highly infectious disease. The disease inflames the heart and can cause it severe damage.
Paediatrician and Research for Children Aotearoa leader Professor Tony Walls says "this is an important topic and we need to develop a better understanding of how rheumatic fever affects children and their families in Canterbury.  Research for Children Aotearoa is committed to providing
opportunities for talented Pasifika students to get involved in research directly relevant to their communities."
Professor Walls says rheumatic fever usually starts when a child with a sore throat doesn't get the treatment they need.
Taliah just recently was showcased on Te Ao Māori Television, to watch the episode, please click here. Note, her interview starts at 10:18
To interview Taliah or Professor Walls contact communications advisor Kim Thomas on 027 222 6016 or email Cameron.Montague-Ebbs@healthprecinct.org.nz.