This year's 2022 'we're talking health' research talks will once again showcase health researchers from Canterbury and their work. Our theme this year is 'your health, the health of your whānau', with a range of interesting talks for you and your family. It's an excellent line-up of speakers and topics, and we hope you can join us (in-person or online).
Date:     Wednesday 26 October
Time:     5.30pm-7.30pm (doors open at 5pm for refreshments)
Venue:   Manawa Foyer, 276 St Antigua Street, Christchurch OR online
The rapid rise of rapid delivery: unhealthy products from your phone to your door
Dr Rose Crossin
Lecturer, Department of Population Health, University of Otago, Christchurch
It has never been easier to get food and alcohol delivered quickly to your door, but how much do we know about the public health impacts of these services? And are our regulatory environments ready for this shift in how unhealthy commodities are accessed, delivered, and marketed? Dr Rose Crossin will share recent research into on-demand delivery services operating here in NZ.
Why can't I be bothered? How translational neuroscience can help us understand loss of motivation in brain disorders
Dr Campbell Le Heron
Senior Lecturer Department of Medicine, University of Otago Christchurch, Consultant Neurologist, Department of Neurology, Te Whatu Ora Waitaha, New Zealand Brain Research Institute, Christchurch
Apathy frequently occurs in many disorders that affect the brain, often with marked impact on quality of life for affected people and their whānau. Dr Campbell Le Heron's talk illustrates how disruption to the brain mechanisms that weigh up the rewards and costs of our actions leads to impaired motivation, paving the way for targeted treatment strategies.
Your time matters: reducing the time spent in the Emergency Department
Dr Laura Hamill
Research Fellow, Emergency Department, Te Whatu Ora Waitaha
The Emergency Department (ED) is a hectic place, and nobody wants to spend more hours there than necessary. Dr Laura Hamill will talk about how ED clinician researchers are continuously looking at ways to make sure the right patients get the right tests at the right time, and don't spend unnecessary time in the ED. They are keeping on the forefront of evidence-based care so that all of Canterbury can be proud of their ED.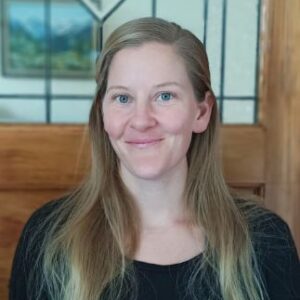 Should exercise be included as part of the cancer treatment process?
Jessica Allan
Postgraduate student, School of Health Sciences University of Canterbury
We know that exercise has many benefits but is it safe and tolerable during the cancer treatment process? Jessica Allan will share research looking at the benefits of exercise, and how it can assist with reducing the negative side-effects caused from cancer treatments, improving mental health and quality of life. The goal is to make exercise rehabilitation accessible to all people with cancer.
Diabetes technology is improving lives, but access is key
Dr Martin de Bock
Senior Lecturer, Department of Paediatrics, University of Otago, Christchurch, Paediatric Endocrinologist, Te Whatu Ora Waitaha
Automating insulin delivery for people with type 1 diabetes means a brighter future for themselves and their communities, but currently our most vulnerable are not accessing this life changing and lifesaving technology. Dr Martin de Bock will present the compelling story of how revolutionary this technology is, the barriers to equity, and the work being done to address this.
Heart health begins in the womb: the importance of healthy beginnings
Dr Sarah Harris
Senior Lecturer, Department of Paediatrics, University of Otago, Christchurch, Paediatrician, Te Whatu Ora Waitaha
The first thousand days of a child's life, from conception to age two, are a unique opportunity to shape lifelong health for not only the child but also their mother. Dr Sarah Harris's research explores the importance of a healthy start in life through the lens of cardiovascular disease and what pregnancy can reveal about a woman's risk of heart disease and stroke.
Social support as a source of resilience
Professor Joe Boden
Professor, Department of Psychological Medicine, University of Otago, Christchurch
Life course research shows us that exposure to adversity in early life has long reaching consequences for our health and wellbeing. The effects of being exposed to early adversity however, can be overcome. Professor Joe Boden will share research from the Christchurch Health and Development Study that shows social support – having friends – can mitigate the effects of early adversity over the life course.
Can we prevent dementia?
Professor  John Dalrymple-Alford
Professor, School of Psychology, Speech and Hearing, University of Canterbury, New Zealand Brain Research Institute, Christchurch
Professor John Dalrymple-Alford will talk about a collaborative research project on dementia prevention. This aims to identify risk markers and understand the experiences of individuals and their whānau. They seek to identify the factors that predict progression to dementia and the underlying mechanisms, in order to develop a range of interventions to delay the onset or slow progression of early dementia.
Digestive comfort matters
Dr Simone Bayer
Research Fellow, Department of Medicine University of Otago, Christchurch
Our digestive system is something many of us take for granted. Dr Simone Bayer's talk will cover health aspects of one of the largest (per square meter that is) and most populated parts of our body – the digestive tract. Her talk will specifically cover why digestive matters matter to you, but also to the hauroa of your whānau.